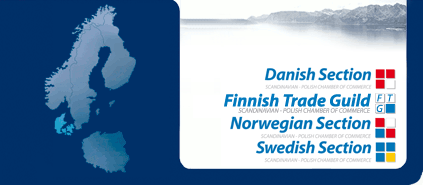 Find out more about
the SPCC National Sections:
Join us for the last SPCC Academy before summer break on "how to achieve regular growth of your business". The Sandler Training will deliver the workshop during this event. The strategic partner of the meeting is Centrum Ikea dla Firm and Vastint.
Warszawa, 8-06-2019
Over 200 people including Finns and SPCC's friends took part in the annual Finnish Summer Picnic. On that day all of us could enjoy outside activities including darts and Finnish Mollky. There were also many entertaining animations for our little guests and of course given the outdoor location, there was a lot of delicious, grilled food to taste.
Warszawa, 4-06-2019
Thank you for joining us for Summer Drinks. The evening was an opportunity to establish new business relationships and learn about the development plans of companies associated in the SPCC for the coming months. The sponsor of the meeting was Puro Hotel.

Gdynia, 30-05-2019
Last Thursday we had a chance to broaden our knowledge about selling processes and key skills of an efficient sales person. Our guide through this process was Wanda Brociek from Wings of Change, trainer, mentor and business consultant. Thank you everybody for participating and see you at the autumn edition of SPCC Academy in Tricity.

Warszawa, 7-05-2019
The COP24 event highlighted the importance and urgency of discussions regarding energy and climate. Those topics are crucial for further development of Polish as well as Scandinavian markets. Therefore, during the Scandinavian-Polish Energy Debate organized by SPCC was tackled the topics regarding Baltic Pipe and renewable energy sources.

We have the pleasure to present you with the latest SPCC Report "Nordic Insights - trends shaping the future of business". Together with infuture hatalska foresight institute we identified 14 trends related to the most popular innovations currently being developed on the Scandinavian market and worth a close look within the further development of Scandinavian-Polish cooperation.
On 17th of May 2018, Members of SPCC met with Minister Jadwiga Emilewicz and discussed how Scandinavian companies operating in Poland can contribute to the development of innovations in Poland and Industry 4.0.
According to foreign investors, Poland's competitive advantage lies in the EU membership, quality of staff, availability of local subcontractors and increasingly better infrastructure. Unfortunately, foreign companies operating in Poland see a decrease in the availability of qualified employees.