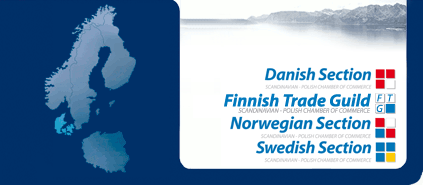 Find out more about
the SPCC National Sections:
We invite all members for the International Business Mixer Kraków, organized jointly by other bilateral Chambers of Commerce.
Katowice, 24-04-2023
One panel discussion, one cocktail, 9 panelists, 2 moderators, 5 expert talks, 1000 guests visiting our Nordic Green Meeting Point and numerous cups of coffee for inspiring conversations. This is the Nordic presence at the European Economic Congress dedicated to green growth in regions and cities. Thank you to all partners and guests!

Warszawa, 6-06-2022
A warm summer evening was a great ocassion to celebrate the Danish Constitution Day together with Danes in Poland and friends of Denmark.