SPCC Session at the European Economic Congress 2022: "Polish-Scandinavian cooperation towards green transformation".
Katowice
To see the list of participants and the invitation, please log in
During the SPCC session at this year's European Economic Congress in Katowice, the SPCC Report "On the GREEN WAY: Polish-Scandinavian cooperation on the way to green transformation" was launched.
The report presents a wide range of cooperation between the Nordic countries and Poland, outlines the perspectives for developing economic relations between the partners, and shows the approach of Scandinavian companies to the implementation of sustainable development strategies.




The geopolitical situation and the war in Ukraine have come up in all energy-related discussions.
- Despite the difficult geopolitical circumstances, it is promising to see we are not alone in this situation. Our Scandinavian partners want to engage in developing the energy sector and support local Polish partners in implementing new technologies and the circular economy model.
This partnership means credibility, trust, knowledge and experience, including the difficult ones, allowing us to avoid mistakes we no longer have time to make. - Agnieszka Zielińska, managing director of the Scandinavian-Polish Chamber of Commerce, emphasised this in her speech preceding the panel discussion.
.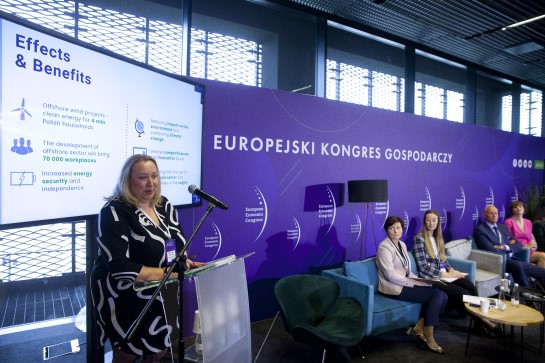 Agnieszka Zielińska, Managing Director of the Scandinavian-Polish Chamber of Commerce
Ole Toft, Ambassador of Denmark in Poland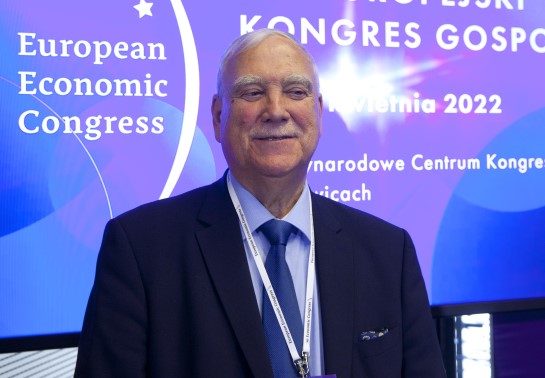 Carsten Nilsen, Chairman of the Scandinavian-Polish Chamber of Commerce
SPCC Session during European Economic Congress 2022


Participants of the debate focused on two areas of Polish-Scandinavian cooperation: energy transition and closed-loop economy:

Lars Ibsen, Managing Director, Stena Recycling Polska
Jakub Mach, Country Manager Cold Chain Logistics , Maersk Polska
Wiktoria PĹ'ocha, Sustainability Business Partner, IKEA Retail Polska
Marek Roszak, Market Area Manager, Poland and Baltics, DNV Energy Systems
Anna Sapota, Vice-President Public Affairs Eastern Europe North TOMRA
Marcin Wiśniewski, Director of Regulatory Affairs, Equinor Polska

The discussion was moderated by Małgorzata Greszta, CSR Cinsulting and Justyna Piszczatowska, Green-News.pl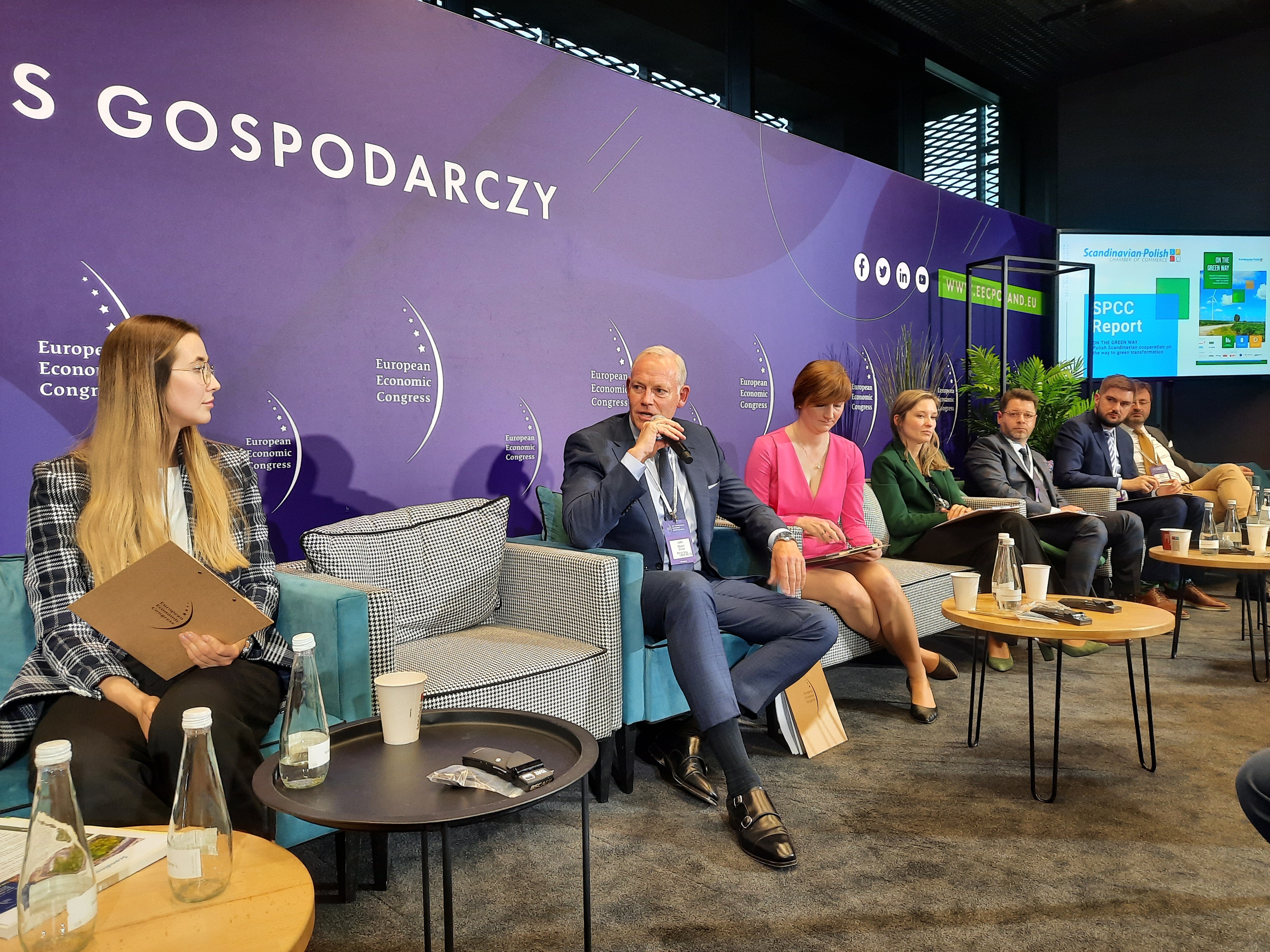 After the substantive part, talks continued during the SPCC cocktail party, which was honoured with the presence of Jerzy Buzek, Prime Minister of Poland from 1997-to 2001 and the first President of the European Parliament from Central and Eastern Europe. He currently chairs the Industry, Research and Energy Committee of the European Parliament.