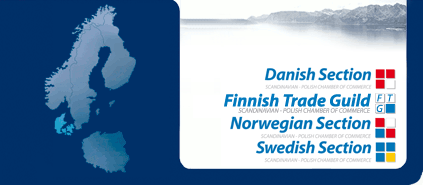 Find out more about
the SPCC National Sections:
Save the date for the second on SPCC meetings dedicated to Social Media! This time we will look closely on LINKEDIN.
Gdynia, 12-06-2018
Yesterday we had a pleasure to meet with our members in Gdynia at Nordea office to talk about Scandinavian Workplace, HR standards and what attracts us to Scandinavian employers. Panelists - Stena Recycling, Flugger and Nord HR among others agreed that ...
Warszawa, 9-06-2018
On 9th of June around 200 Finns and friends of Finland in Warsaw spent a day full of attractions during the Finnish Summer Picnic. Great weather, traditional Finnish games including Mollky, animations and games for kids made that day unforgettable. See you next year!
Warszawa, 9-06-2018
Last Saturday together with the Embassy of Denmark in Poland the Members of Danish Section of SPCC celebrated the Danish Constitution Day. Thank you to all guests for being with us during that sunny day and thank you to sponsors & partners for supporting this wonderful occassion. See you next year!
Warszawa, 17-05-2018
On May 17th this year, we celebrated the National Day of Norway. Numerous guests, including members of the SPCC Norwegian Section, accompanied by a police band marched in a traditional procession, and then in a joyful atmosphere celebrated in the gardens of the Embassy.
On the 17th if May Members of SPCC met with Minister Jadwiga Emilewicz and discussed how Scandinavian companies operating in Poland can contribute to the development of innovations in Poland and Industry 4.0.
According to foreign investors, Poland's competitive advantage lies in the EU membership, quality of staff, availability of local subcontractors and increasingly better infrastructure. Unfortunately, foreign companies operating in Poland see a decrease in the availability of qualified employees.