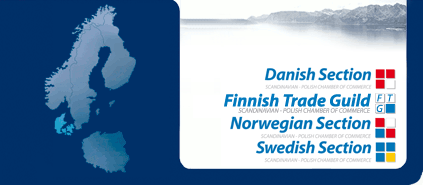 Find out more about
the SPCC National Sections:
aktualnosci_skandynawia_main
Danish Cultural Institute and Convivo publishing house are organizing the author's meeting with Grzegorz Wróblewski, Polish writer and artist living in Denmark. The meeting will mark and promote the publication of his newest essay book Contact points.
Over 100 thousand poems in more than 200 places will be handed out in Warsaw in April. "Poems in the City" will start already next month. And it will probably be the biggest poetry promoting event in whole Europe.
Gdańsk, 16-04-2018
Last Tuesday we had a chance to organize a great meeting with representatives of the Nordic Countries to Poland in Gdańsk. H.E. Hanna Lehtinen, Ambassador of Finland and H.E. Ole Egberg Mikkelsen, Ambassador of Denmark gave interesting presentation about current economic and political situation between our countries.
Spondeo in cooperation with Warsaw Business Journal is pleased to extend a very special offer to receive the Poland A.M. daily news digest for all members of SPCC.
We put you at the center of Gdansk. Hotel Puro is situated in the Gdansk Old Town Center, just 150 meters from Green Gate and 300 from Long Market Street.
An offer for SPCC members prepared by Enterprise Logistics.