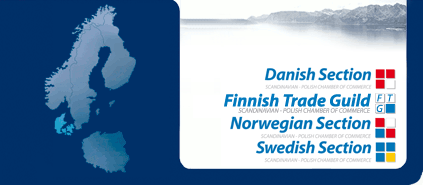 Find out more about
the SPCC National Sections:
Warszawa, 6-09-2019
Last Friday we had the opportunity to meet with our colleagues from member companies in Warsaw to celebrate the Scandinavian tradition of Crayfish Parties. Thank you to all participants for the great time spent together and having fun with delicious food and drink.
Wrocław, 5-09-2019
At the Business Breakfast for Scandinavian Companies, members of the Scandinavian-Polish Chamber of Commerce met with Mr. Jakub Mazur - Vice President of The City of Wroclaw and Ambassadors of Sweden and Denmark - Mr. Stefan Gullgren and Mr. Ole Egberg Mikkelsen. Many interesting questions were raised during the meeting, on matters such as: investment climate or potential challanges for activities of Scandinavian investors in the region.
Warszawa, 8-06-2019
Over 200 people including Finns and SPCC's friends took part in the annual Finnish Summer Picnic. On that day all of us could enjoy outside activities including darts and Finnish Mollky. There were also many entertaining animations for our little guests and of course given the outdoor location, there was a lot of delicious, grilled food to taste.
Warszawa, 8-06-2019
Last Saturday our Danish Section together with the Embassy of Denmark in Poland celebrated the Danish Constitution Day. It was a great afternoon in a truly warm atmosphere!