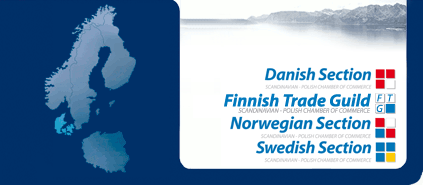 Find out more about
the SPCC National Sections:
Warszawa, 7-05-2019
The COP24 event highlighted the importance and urgency of discussions regarding energy and climate. Those topics are crucial for further development of Polish as well as Scandinavian markets. Therefore, during the Scandinavian-Polish Energy Debate organized by SPCC was tackled the topics regarding Baltic Pipe and renewable energy sources.

Gdańsk, 9-04-2019
Thank you everybody for participating in our recently meeting in Gdańsk, Digital Seminar with Avaus Poland, Finestmedia and Hempel. It was a great pleasure to learn about new digital solutions and how they can improve our everyday business operations.

We have the pleasure to present you with the latest SPCC Report "Nordic Insights - trends shaping the future of business". Together with infuture hatalska foresight institute we identified 14 trends related to the most popular innovations currently being developed on the Scandinavian market and worth a close look within the further development of Scandinavian-Polish cooperation.
On 17th of May 2018, Members of SPCC met with Minister Jadwiga Emilewicz and discussed how Scandinavian companies operating in Poland can contribute to the development of innovations in Poland and Industry 4.0.
According to foreign investors, Poland's competitive advantage lies in the EU membership, quality of staff, availability of local subcontractors and increasingly better infrastructure. Unfortunately, foreign companies operating in Poland see a decrease in the availability of qualified employees.