Valkea Media S.A.
ul. ElblÄ…ska 15/17
01-747 Warszawa
Polska
Press release
Warsaw, May 28, 2010
Warsaw Business Journal has unveiled its new investor guide, Trendbook Poland!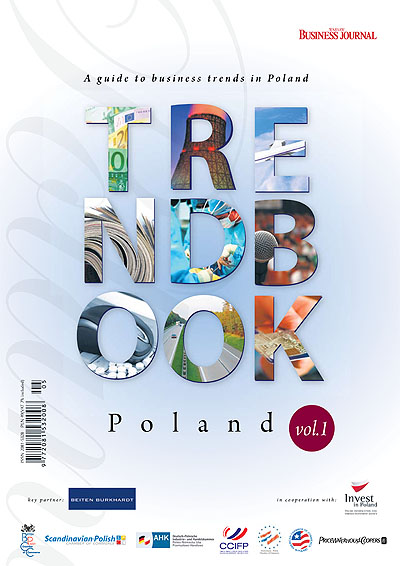 Trendbook Poland, a business intelligence guide offering fresh perspectives into the trends shaping Poland's economic environment, was launched last week. The publication was created by WBJ journalists with the help of top experts in fields ranging from the economy and finance to politics and the law.
At the launch event, experts on a discussion panel were unanimous that Poland is now on the lips of international investors due to its stable economic growth in the midst of the global economic meltdown.
"In the first quarter of this year, we recorded €3.5 billion worth of FDI. ... Firms which had never before thought of investing in Poland are now sending fact-finding missions to us" said SĹ'awomir Majman, president of the Polish Information and Foreign Investment Agency (PAIiIZ).
In an interesting development, Mr Majman said that that the US had became the biggest source of FDI in Poland in the first quarter, accounting for 25 percent of all foreign investment, followed by the UK, South Korea and Japan. Germany, which used to be the biggest source of FDI in Poland, has fallen out of the top five.
The style of investment in Poland is also changing as the country gradually moves from a cheap manufacturing base to a site with skill-based, hi-tech investments.
"We have been very busy since the crisis started as companies seeking to cut costs while maintaining quality are looking to Poland for SSC's and BPO's" said Paul Jasniach, senior manager at PricewaterhouseCoopers, which recently opened a shared-service and auditing center in Katowice.
Mr Jasniach mentioned that the availability of skilled-workers at a relatively low cost had been a key factor in his company's decision to locate its investment in Katowice.
Investors in Poland still complain about obstacles such as an overblown bureaucracy and an often confusing legal system. Nevertheless, after weighing the pros and cons, it appears they are increasingly keen on investing in the country.
Beiten Burkhardt law firm was the key partner on Trendbook Poland, which was prepared in cooperation with PAIiIZ, the British-Polish Chamber of Commerce, the Netherlands-Polish Chamber of Commerce, the German-Polish Chamber of Commerce, the Scandinavian-Polish Chamber of Commerce, the French Chamber of Industry and Commerce in Poland, PricewaterhouseCoopers and the American Chamber of Commerce in Poland.
More info:
Katarzyna Dragan
Warsaw Business Journal Business Group
Marketingu & PR Department
+48 22 639 85 69 ext. 213; kdragan@wbj.pl; www.valkea.com; www.wbj.pl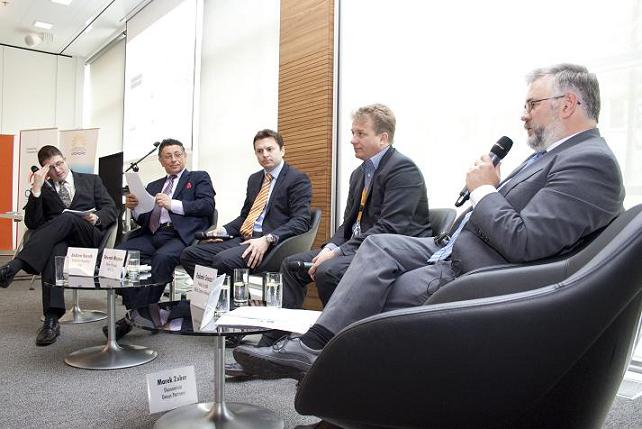 The panelists were Andrew Kureth (WBJ), Sławomir Majman (PAIiIZ), Paul Jasniach (PwC), Radomir Grucza (Nokia Siemens Networks) and Paweł Kuglarz (Beiten Burkhardt)