Abena Polska Sp. z o.o.: The official opening of the newly developed warehouse with offices
29-10-2015
On Friday, 9th of November in Industrial Park Goleniów, company Abena Poland opened newly built section of warehouse and offices. At the meeting appeared Mr. Preben-Terp Nielsen, owner of Abena A/S, who congratulated the Polish branch an excellent investment.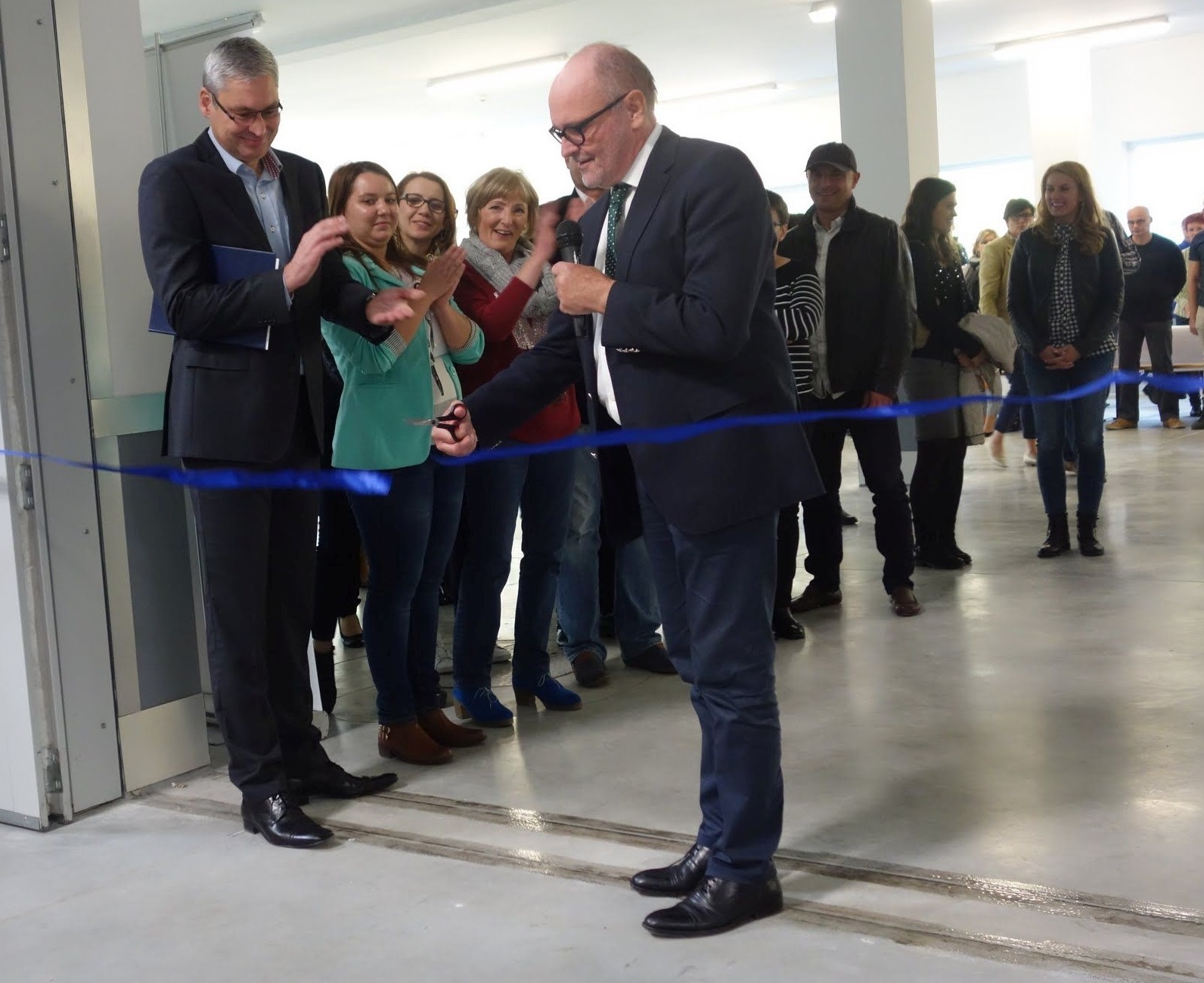 The list of invited guests included local authorities like Mr. Tomasz Banach and Mr. Henryk Zajko, Deputy Mayor of Goleniów, Mr.Jacek Wójcikowski, Director of the West Pomeranian IAC and Mrs. MaĹ'gorzata Saar, Manager of the Enterprise Support, who representing Marshal of West Pomeranian. We hosted as well owners and General Directors of other companies located in Industrial Park Goleniów. Of course, we were also favoured with the presence of Mr. Robert Król, owner of company Multi-Project, the main contractor and Mr. Adrian Kurzawa, the General Construction Manager.
The event consisted of two parts. During the official part there was a very nice and extraordinary occur. Abena Poland celebrates 10th anniversary this year and decided to honour employers with the longest serving and thanks them for their commitment and contribution to development of Abena Poland.
After the official part of all guests waiting refreshment and barbecue.

Abena Polska Sp. z o.o. - more news and informations