Accace Advisory Sp. z o.o.: Tax aspects of accounting employee benefits, co-workers and contractors
17-05-2016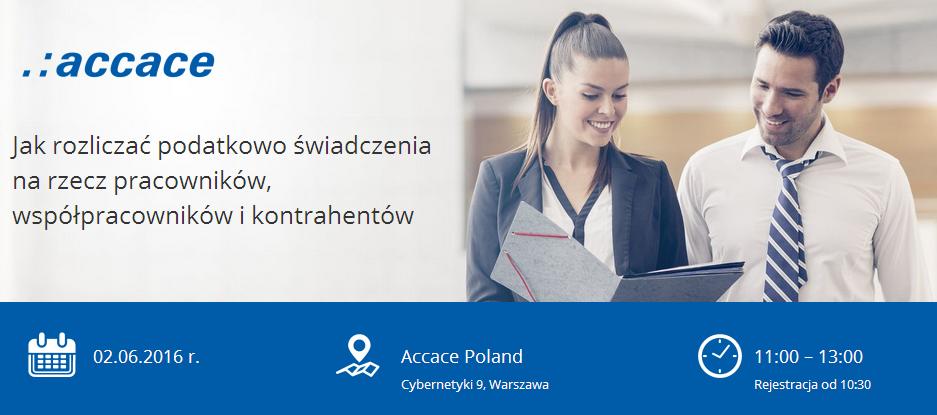 Accace company would like to invite you to participate in a business brunch dedicated to the tax aspects of accounting employee benefits, co-workers and contractors. The meeting will be held on Thursday, 2th June 2016 at 11.00 and is free of charge.
.
The meeting will be held in Polish.
TOPICS

When a given benefit should be considered as taxable revenue

Meetings and social events for employees, contractors, subcontractors

Competitions with prizes for own employees, contractors and co-operating persons

Treatment of accommodation costs of employees, contractors and business partners


Financing of beverages, fruits, meals provided at the workplace

SPEAKER
.
.

Agata NieĹĽychowska
Tax Director
REGISTRATION
Please register by sending the completed form, or via antonina.napiorkowska@accace.com or by phone: +48 530 299 288.
.
Participation in the meeting is free. In case of resignation from participation later than 3 days before the event there is a fee - 50 zł. The organizer reserves the right to refuse to participate without giving a reason.

Accace Advisory Sp. z o.o. - more news and informations