Ericsson: 5G Knowledge Transfer
28-02-2018
Joint workshops of Ericsson in Poland and the Office of Electronic Communications dedicated to 5G technology.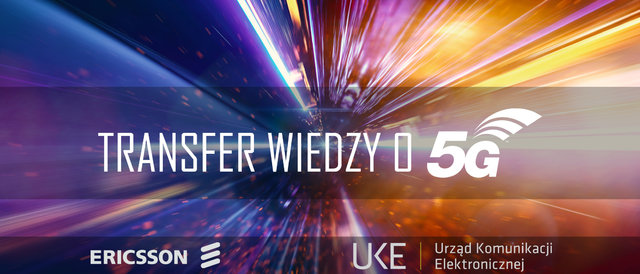 The Knowledge Transfer will support the preparation of 5G development scenarios in Poland. The project includes trainings tailored to the individual needs of the Office's employees. The courses are developed based on the analysis of technological knowledge gaps and employee professional profiles.
This cooperation aims to develop key competences influencing Polish aspirations for technology implementation. It is important to understand what legal and technical aspects are necessary to develop 5G technology in Poland.
Introduction of 5G has a significant share in extending the country's economic development opportunities. Joint activities of universities, startups and enterprises are an indispensable condition in creating the proper ecosystem necessary in the economic development of Poland. A knowledge-based society with its innovation and entrepreneurship will be the main driving force behind the 4th Industrial Revolution.
5G Knowledge Transfer lasts six weeks. The training program is designed in various forms of activities. Meetings are conducted directly by the instructor, and video sessions, self-study and virtual learning are introduced.

Ericsson - more news and informations