Volvo Polska Sp. z o.o.: the first electric hybrid city buses in Poland
27-02-2018
Volvo Polska won the tender for the supply of 16 electrified city buses to Inowrocław: eight completely electric and eight electric-hybrid. This will be the first order for buses with electric hybrid (plug-in) technology in Poland. Inowrocław, in turn, is the first city in Poland where the city bus fleet will be fully electrified.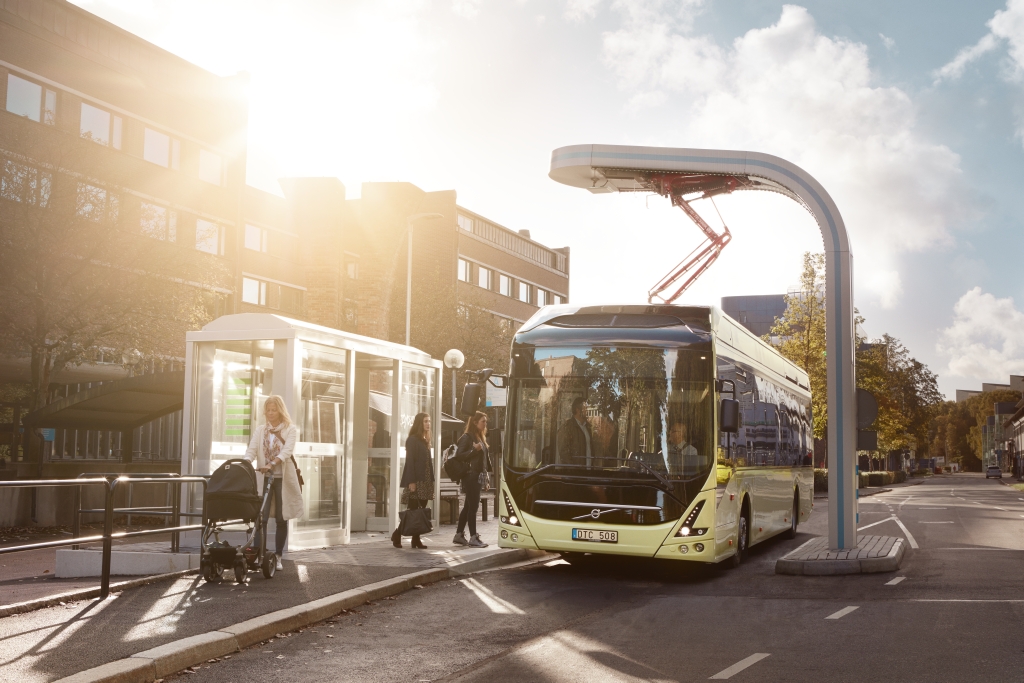 The tender for the delivery of 16 new city buses, consisted of two parts: 8 electric buses and 8 electric hybrid buses (plug-in type). The latter differ from classical hybrids in that they can move without emission - only on an electric motor - regardless of speed and conditions, and charging of batteries takes place during braking and from an external charger. In both cases Volvo Buses' offer was chosen, the company will deliver to Inowrocław 8 buses Volvo 7900 Electric and the same Volvo 7900 Electric Hybrid.
Both types of buses for InowrocĹ'aw will be entirely manufactured in Poland, at the Volvo factory in WrocĹ'aw. In the case of Volvo 7900 Electric it will be the first delivery of all electric buses from this manufacturer in Poland, in the case of the Volvo 7900 Electric Hybrid - the first delivery of vehicles with such a drive in our country. Until now, Volvo mainly supplied buses with a traditional hybrid drive. In Poland, Volvo hybrids run in WrocĹ'aw, Sosnowiec, InowrocĹ'aw, Tarnowskie Góry and Warsaw, and recently the company won tenders for the delivery of such vehicles to Krakow, Jelenia Góra, BiaĹ'ystok and Krosno. Last year, Volvo delivered 35 hybrids to Sosnowiec - the largest fleet of hybrid buses currently in Poland.
To date, Volvo has delivered over 3,800 electrified buses to public transport operators worldwide.

Volvo Polska Sp. z o.o. - more news and informations