Graphology Solutions Group: awarded the Global Business Insight Award
10-12-2018
Graphology Solutions Group (GSG) has become the winner of Global Business Insight Awards as Leading Graphology & Coaching Consultancy of the year 2018 – Poland.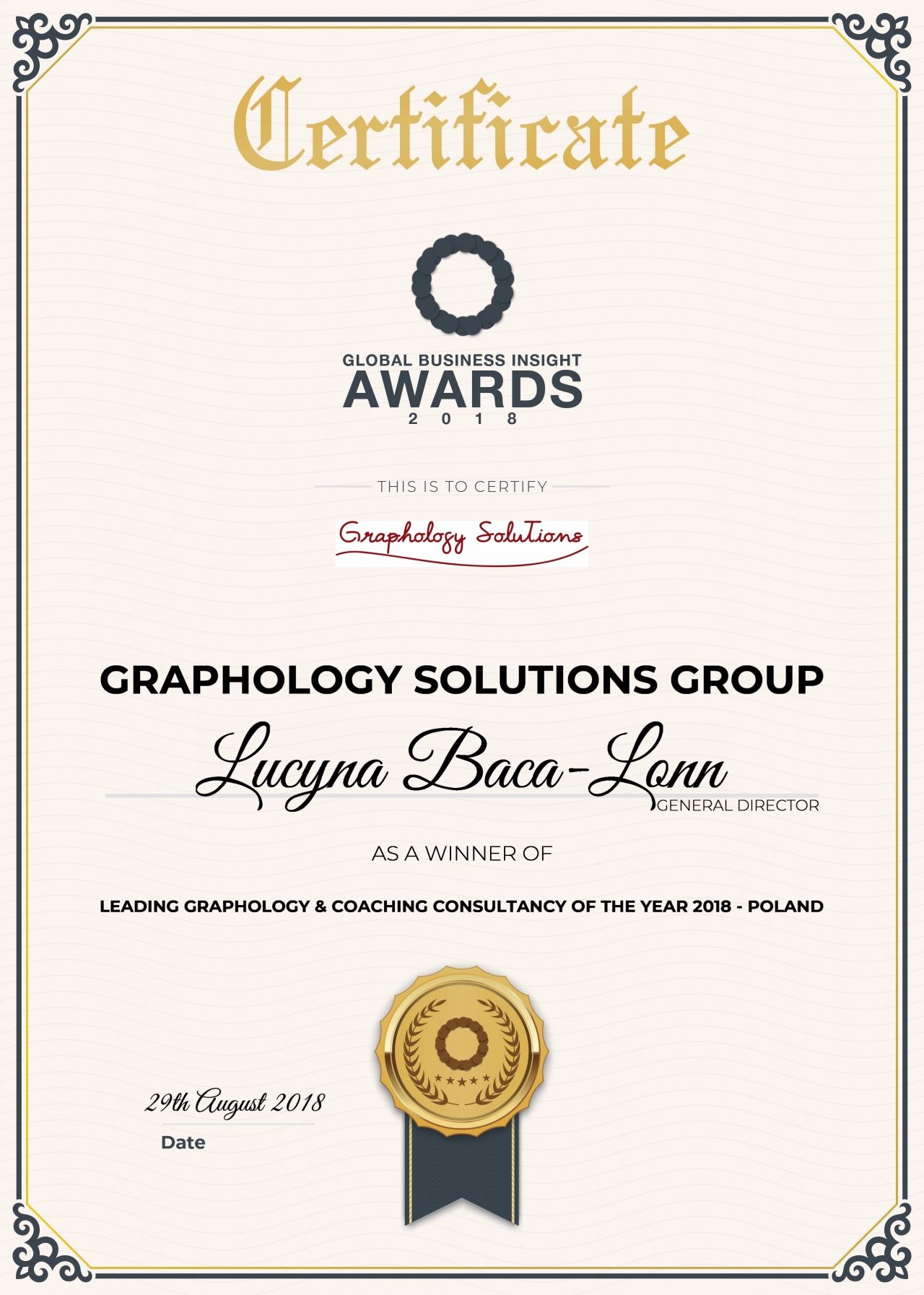 GSG has won the award evaluation process based on votes that are gathered year-round via a number of digital channels and evaluated employing a transparent and dynamic framework. The awards programs utilise quantitative and qualitative studies conducted by experienced research teams and measure each business against a precise set of appraisal criteria. Such a unique evaluation model assures the validity of the awards results.
The Global Business Insight's judging panel concluded that the company fulfils the criteria and standards of a worthy winner.
Graphology Solutions Group has been operating on the European market since 2008 and supports leaders in personal growth, personnel selection processes and optimization of corporate processes. We provide leadership development programs for the leaders both from business and political sectors. Our customers include Business Owners, Presidents, Managing Directors, Board Members, Directors of the companies and well-known politicians. Our leadership development programs secure excellence of leadership skills and personal growth of the clients. We enhance accurate, constructive thinking of the leaders which is achieved through mental engineering determining success of the organization. To comfort the needs of the leaders we work with them both personally and on-line according to their preferences. The uniqueness of application of graphological analysis and scientific assessment methods in leadership development programs and leadership selection processes is a quality that distinguishes Graphology Solutions Group on the market of personal growth industry. Our solutions to optimize corporate processes are time, cost and energy frugal.

Graphology Solutions Group - more news and informations