Rohlig Suus Logistics: A modern warehouse in Tarnowo Podg├│rne and comprehensive supply chain services. SUUS supports customers in their business development on the Poland-Western Europe route
25-10-2023
Poland is an attractive market for companies from Germany, France, and the Benelux, while Polish enterprises are playing an increasingly significant role in that region. Rohlig SUUS Logistics, the largest Polish logistics operator, supports its customers in these endeavors, offering comprehensive warehouse services at its modern facility in Tarnowo Podgórne (near Pozna┼ä), international transport, domestic distribution, and customs services, among other offerings.
Germany is Poland's most significant trading partner. Both in Polish imports and exports, the share of Germany exceeds 20%. France, the UK, Belgium and the Netherlands also play a crucial role. The geographical location, infrastructure, academic and scientific resources, and support for modern business services make Western companies establish their logistics centers in Poznań, and the region serves as a natural hub between Poland and Western European countries.
"We've been present in Pozna┼ä for over 20 years, first in the capital of Greater Poland, and now in the nearby Tarnowo Podgórne. We continually observe the growing importance of the region as a logistics hub, both for Western companies offering products in the Polish market and for further distribution to Central and Eastern Europe and Ukraine. It's also significant for our entrepreneurs expanding their businesses in Germany, France, the United Kingdom, and the Benelux countries," says Adam Galek, a Board Member of Rohlig SUUS Logistics. "What contributes to Pozna┼ä's attractiveness? It's the appropriate road infrastructure – the city lies at the intersection of two Trans-European Transport Network (TEN-T) corridors: the North Sea-Baltic and the Baltic-Adriatic, developed intermodal infrastructure, which is becoming increasingly important as our customers increasingly rely on intermodal transport for environmental reasons, as well as scientific and research facilities and access to a skilled workforce," he adds.
From its Pozna┼ä branch, the company offers regular connections in less-than-truckload to Germany (a transit time of 24 hours), France, Belgium, and the Netherlands (a transit time of 1-2 days). Rohlig SUUS Logistics also provide full-truckload and a domestic distribution network where goods are delivered within Poland in 24 hours. Moreover, from intermodal terminals located in the Pozna┼ä region (in G─ůdki, Swarz─Ödz, and Pozna┼ä Franowo), SUUS organizes regular connections to the United Kingdom, Germany, and the Benelux countries, among others. Polish operator also manages container deliveries to ports Western Europe and Poland.
In the supply chain managed for Western clients, the branch in Tarnowie Podgórne plays a significant role. The facility, with an operational area of over 40,000 square metres, combines the functions of a logistics warehouse (over 32,000 square metres) and a modern transshipment terminal (over 8,000 square metres). The new warehouse also offers more than 77,000 pallet spaces, both rack and block storage options, as well as an extensive sprinkler system on racks, allowing for the vertical storage of ADR goods (dangerous goods). It is also one of the few warehouses in Greater Poland that meets the requirements of the Sanitary Inspection in terms of customs control of goods (TRACES-NT).
At the SUUS branch, a variety of value-added services are also provided, such as order picking, banding, and the creation of product kitting, customs clearance (important for global clients), and Vendor Managed Inventory (VMI) service, ensuring manufacturing companies can efficiently manage component inventory.
"Our branch is the answer to the growing demand for logistics services in the region. The combination of a multi-customer high-bay warehouse and a transshipment terminal significantly speeds up logistics processes. Every day at our branch we handle 20-25 LTL (less-than-truckload) lines in international transport and approximately 100 in domestic distribution," says Justyna Stró┼╝yk, Director of the Pozna┼ä branch at Rohlig SUUS Logistics.
The modern, multifunctional warehouse is also part of the company's development strategy in the area of pallet deliveries for the last mile. In January of this year, the Polish operator acquired EXPERT, the company specializing in such services, as well as providing additional services, including and furniture or household appliances installation. The purchased company also has a branch in Poznań.
The new SUUS branch also incorporates several environmentally friendly solutions. The facility is in the process of BREEAM Excellent certification, which attests that the project aligns with sustainable development principles and that the building is worker and environmentally friendly. A widespread network of skylights eliminates the need for artificial lighting during the daytime. The facility also includes features like a photovoltaic installation, electric car charging zones, and LED lighting with an intelligent control system (DALI). The modern office, designed in the style of the "Office of the Future", ensures comfort for employees in their daily tasks, and the relaxation zone for drivers allows key business partners of SUUS to unwind. This area is open 24/7, seven days a week, and it includes amenities such as a kitchen and showers.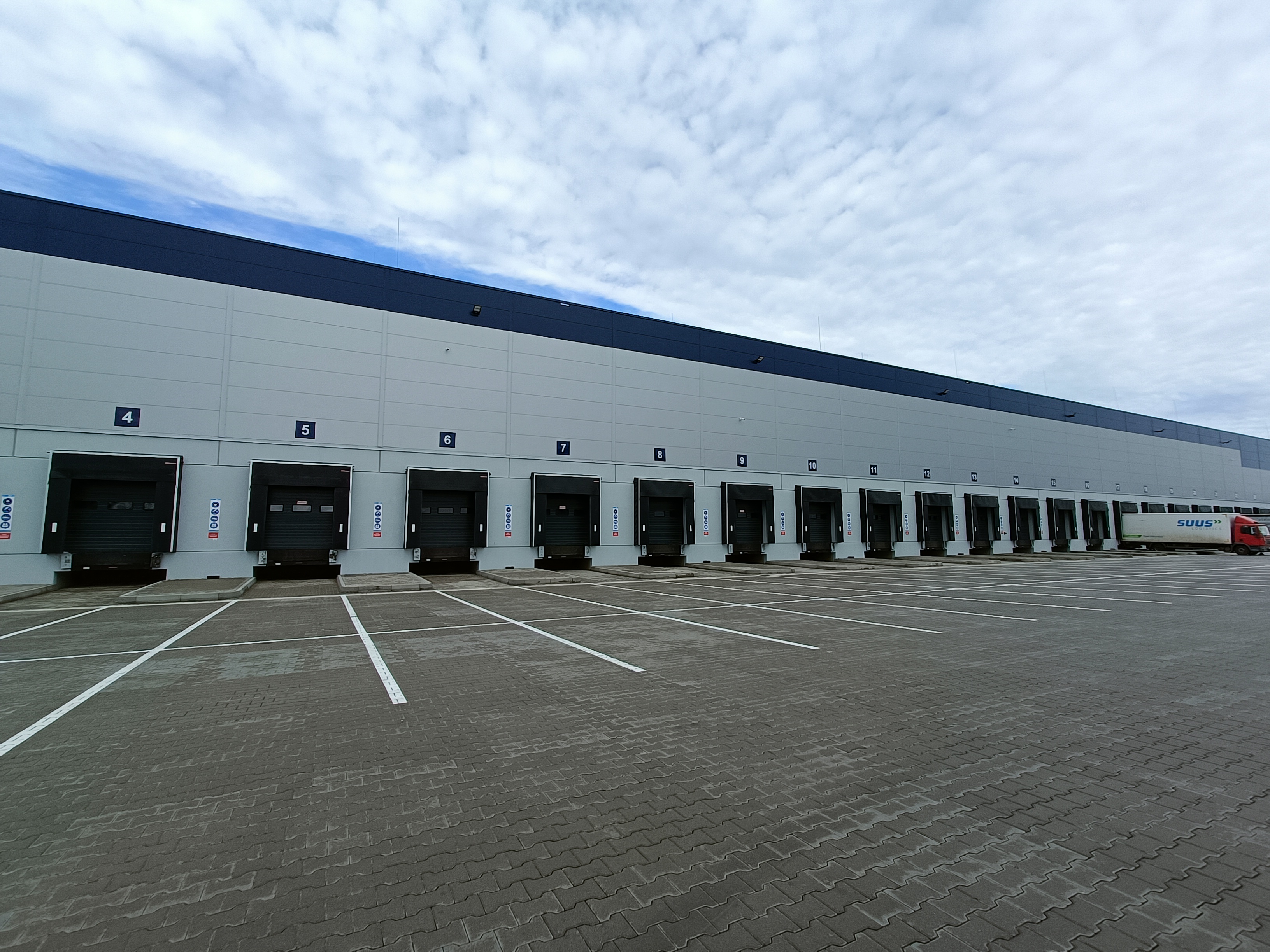 ***
About Rohlig SUUS Logistics
Rohlig SUUS Logistics is one of the largest logistics operators in Central Europe. The company specializes in logistics management and global supply chains. It carries out forwarding processes based on road, sea, air and intermodal transport. Over the past 2 years, the company has doubled its revenues, closing 2021 at 2 billion zlotys. The company currently employs more than 2,000 people in more than 30 branches in 7 countries and manages more than 330,000 square meters of warehouse space.
Contact for media:
• Mateusz Po┼║niak, Rohlig SUUS Logistics, mateusz.pozniak@suus.com, + 48 690 444 486
• Izabela Tadra, BrandLab, i.tadra@brandlab.pl, + 48 606 506 223

Rohlig Suus Logistics - more news and informations