SPCC Photo Competition 2013
a
We would like to invite SPCC members to take part in the 4th edition of the
a

a
For the SPCC 10 years Anniversary Calendar we are looking for pictures, which capture the essence of Scandinavia.
Therefore, we welcome photographic interpretations which will present us the:
a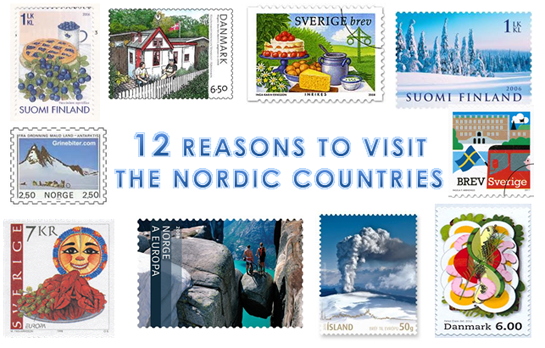 a
If you like taking pictures and want to create SPCC calendar for 2014 with us, you should definitely participate!
We are waiting for original shots of the Scandinavian landscapes, design, cities, cuisine, traditions, festivals – or anything else, which makes Scandinavia so unique and worth to visit!
Our competition is meant for amateurs – the only condition to participate is to be SPCC member, so please distribute this information among your co-workers as the competition is meant for all employees of SPCC companies.

12 winning photographs will be published in the SPCC 10 years Anniversary Calendar for 2014. Desk calendars will be distributed among all SPCC members in the end of the year to help you in good planning of 2014 and let Scandinavia inspire you every day!

Names of authors will be placed on winning photos in the calendar. The winners will get not only extra calendars, but also attractive prizes, including:

flight ticket to Copenhagen, Stockholm or Oslo (to choose) sponsored by SAS
aircraft flight over Warsaw for 2 people funded by We love Warsaw
a workshop with a professional photographer
weekend stay for 2 people at Mera Spa Hotel in Sopot
voucher for a weekend/night stay in a chosen RADISSON BLU property in Scandinavia for 2 persons
gift card from DUKA
blender sponsored by Electrolux
dinner for two in Platter Restaurant at Hotel InterContinental
Italla breakfast set and garden tools funded by Fiskars
travel voucher from Supertour Lufthansa City Centre
The deadline for submitting your photographs is
4th of September 2013.
The winning photographs will be chosen by four jury members, including Georg van der Weyden – a photographer of Swedish origin, promoting Poland with his project
"Poland through foreign eyes".
He has been working within a variety of areas such as life style images, product photography, portraits, architecture, interior design, food, fashion and beauty.
The results of the competition will be announced during Welcome Back to Work Business Mixer in autumn 2013.

Competition Rules
Each participant can submit max. 3 images. Photos should be sent by email to spcc@spcc.pl or delivered on CD/DVD to the SPCC office until 4th of September 2013 at the latest. Additionally, we would like to ask you to include a short description (max. 200 characters with spaces, in English) explaining why the image portrays a particular aspect of Scandinavia so well and what does the image present (sense of humor is welcome!)
Detailed information concerning the competition is available in SPCC Photo Competition Regulations. Please read it carefully before entering the competition and place below clause in the content of the e-mail:

"I hereby declare that I have read the SPCC Photo Competition Regulations and I do agree for all of its provisions, in particular concerning copyrights to the photographs submitted to the Competition".
In case of any questions regarding the competition please contact
Sylwia Wojtaszczyk, swojtaszczyk@spcc.pl, tel. 22 849 74 14

We invite all Members to take part in the competition - let's create our own photographic travel guide to Scandinavia for 2014 and capture the essence of the North seen by SPCC Members!