Denmark - World leader in wind energy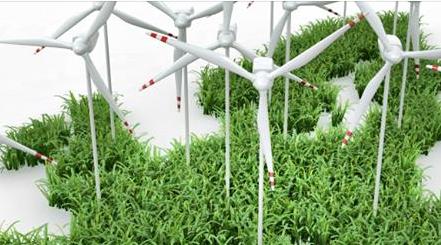 The Danish Wind DNA is Everywhere
Denmark is a world leading centre for wind turbine research and technology development. Universities, test centres, and global wind energy companies work closely together. Combined with a unique value chain of sub-suppliers, the Danish wind energy hub is an ideal location for developing, testing and manufacturing wind power equipment.
Top 6 reasons for placing wind power activities in Denmark
• Complete value chain of suppliers and professional services
• Highly qualified and experienced talent pool – 28,000 people employed in the wind power sector
• World class universities, researchand test centres with cutting edge know-how, extensive experience incollaborating with the industry
• Market leading off-shore wind developers with a high degree of market knowledge
• Up-to-date heavy duty port facilities – with no congestion and tidal issues – for manufacturing, assembly, inspection and shipping of large wind turbine components
• The ambitious Danish energy plan targeting 50% of electricity from wind power in 2020 makes Denmark a highly attractive and transparent market with excellent opportunities for testing new solutions on-shore and off-shore.
The Danish Wind Turbine Industry: World leader in technology development
A well-established network of universities, suppliers and engineering companies working at the forefront of the industry provides excellent opportunities for design and development of solutions – not least within off-shore. In Denmark 30% of the energy supply is generated from wind and fully integrated in the supply system. Therefore Denmark has extensive knowledge of integration of wind power into the power systems and the implications for the wind turbines.
There are excellent test facilities and great opportunities to test products in close cooperation with energy utilities and developers.
Off-shore expertise
Denmark offers access to significant knowledge and capabilities within off-shore wind throughout the value chain, from development over design to manufacturing and installation of offshore parks. The complementary oil and gas industry offers significant knowledge of high value for the off-shore wind industry.
Extensive public wind energy research Danish universities like DTU Wind and Aalborg University as well as technology services companies and engineering companies work closely with the industry to develop new wind power technology. The Danish government offers various grant schemes for development of innovative clean tech solutions in cooperation with Danish universities and companies.
Specialised education in wind
Danish universities and research centres offer specialised wind engineer educations and various training courses targeted specifically at the wind energy industry. As a result, international wind energy companies located in Denmark have easy access to highly qualified employees and valuable cooperation with specialised universities and research centres.
International wind industry companies in Denmark
Global companies like Vestas, Siemens Wind Power, LM Wind Power and Envision Energy all conduct technology development in Denmark and many companies have prototype and serial manufacturing.
There is great global interest in being part of the Danish wind power cluster. The full expert value chain with more than 30 years of experience includes the world's leading wind energy companies with their production, R&D, project management, sales and testing.
The presence of companies representing every link of the value chain is an important factor to the strength of the wind energy industry in Denmark. There is moreover a strong cooperation across company boundaries focused on continuously improving the products and processes and this has created a uniquely innovative environment.

Source: Danish Ministry of Foreign Affairs, Invest in Denmark

Photo: www.stateofgreen.com