Latest SPCC Report "Future workplace"
We have the pleasure to present the latest SPCC report "Future workplace. How Scandinavian employers inspire and motivate people".
The report was announced at a conference organized in cooperation with partners of the project on the 28th of February 2023 in the DSV International Shared Service Center office in Warsaw.

Recent changes, rapid geopolitical and economic factors have caused many challenges that employers are facing. How Scandinavian employers are coping with them and what initatives are they undertaking? What is the role of organizational culture play in this proccess?
SPCC together with Antal have carried a research "What kind of organizational culture employees expect?" which results you will find in the report. Collected answers from 1050 specialists and managers paint a picture of values and elements which are important for employees in the workplace.
You can download the report HERE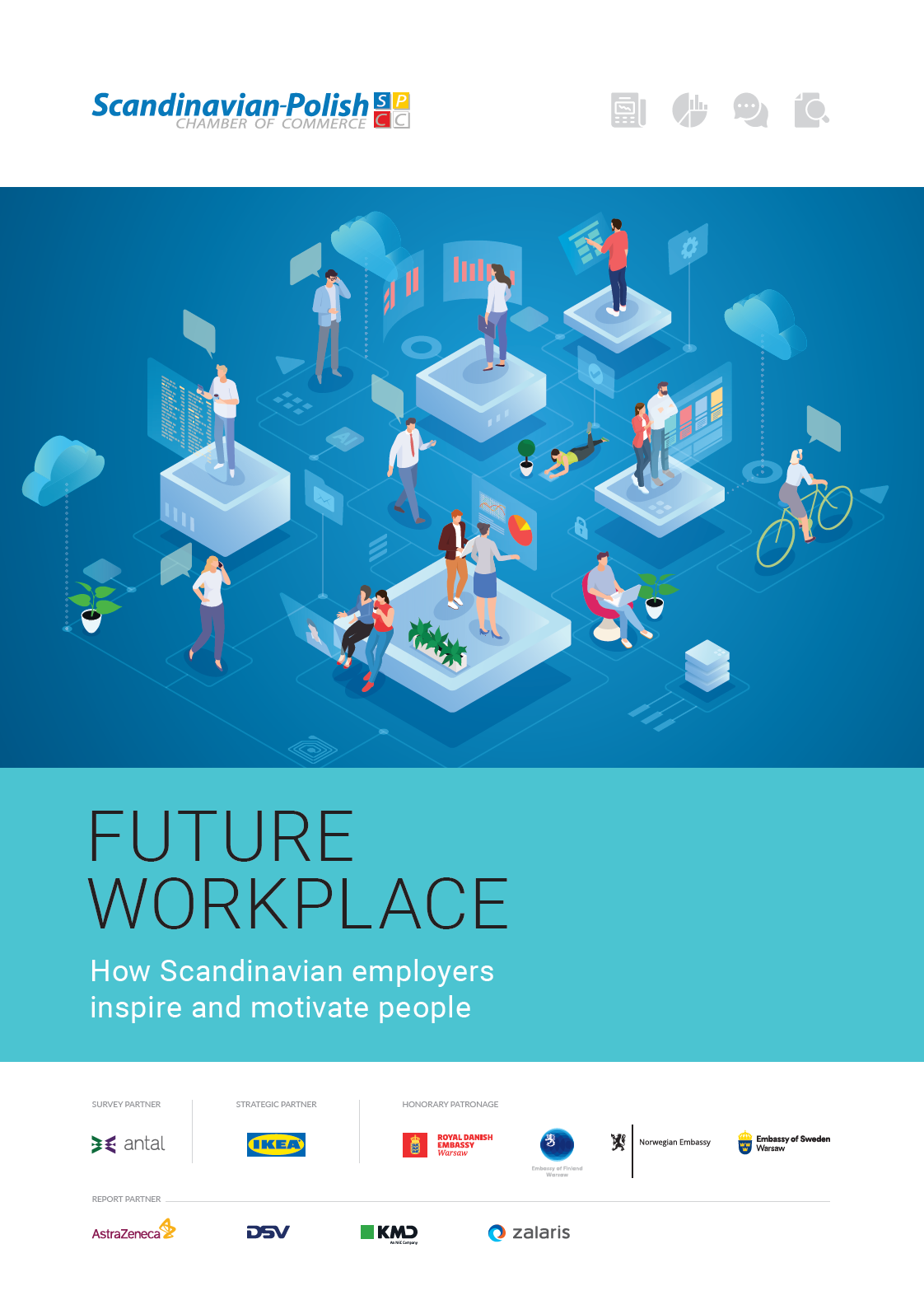 Partners of the report
Strategic Partners
DSV
IKEA
Content partner:
Antal
Partners:
AstraZeneca
KMD Polska
Zalaris
Honorary Patronage
Embassy of Denmark, Embassy of Finland, Embassy of Norway, Embassy of Sweden